After recapping President Donald Trump's "clarification ceremony" on Tuesday, Jimmy Kimmel said there was only one logical explanation for the president's recent behavior: He's "a liar, and not even a good one."
Interested in
Jimmy Kimmel?
Add Jimmy Kimmel as an interest to stay up to date on the latest Jimmy Kimmel news, video, and analysis from ABC News.
"President Trump today in an attempt to explain what the Helsinki was going through his cotton candy-covered head when he stood next to Vladimir Putin, of all people, and took sides with Russia over our own American intelligence agencies," Kimmel said during his opening monologue on "Live," "now, he says it was just a tiny little slip-up, even smaller than his fists.
"The news today is that our president is a liar and not even a good one," he added.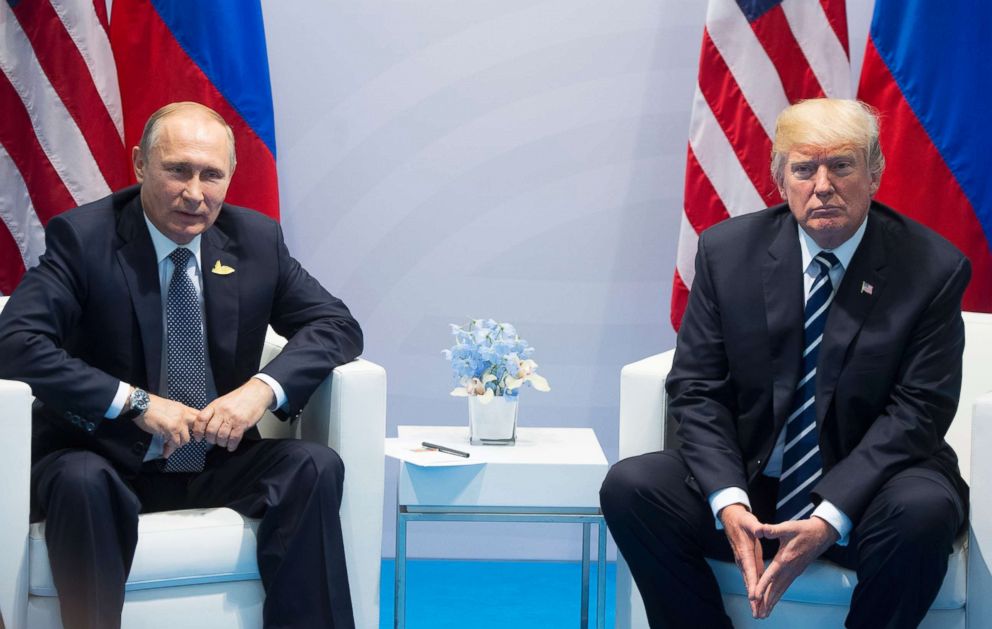 Trump said he misspoke on Monday when he questioned the U.S. intelligence community's conclusion that Russia meddled in the 2016 presidential election.
At one point, the lights in the White House room went out as Trump attempted to clarify his remarks.
"Oops, they just turned off the light," Trump joked. "That must be the intelligence agencies."
After playing a clip of Trump's reaction to the lighting failure, Kimmel said it appeared to be a sign from God.
"I don't know, have you ever seen the lights go out on a president before? If that wasn't the work of God and [special counsel] Robert Mueller, I don't know what is," Kimmel said. "We thought yesterday was the craziest day of this ridiculous presidency. Turned out today made yesterday feel like a visit to historic Gettysburg."